An imaginary soundtrack with a sci-fi bent, albeit definitely more Tarkovski and Kubrick than Heinlein and Roddenberry. An oblique view of Saturn wraps the cover. The main function of the obi here is to lessen the amount of text on the digipak itself…
…in order not to detract from the image when the digipak is unfolded.
A color legend maps the contributing artists onto Saturn's rings. Highly scientific, no doubt.
Credits in a vintage typeface from when the future was entered by punch card and data ran on tape. Bordering on ASCII art here.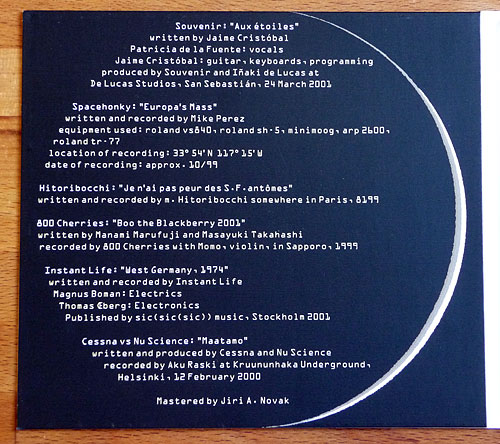 Bügelfrei signature is a crater falling off the top of the disc.